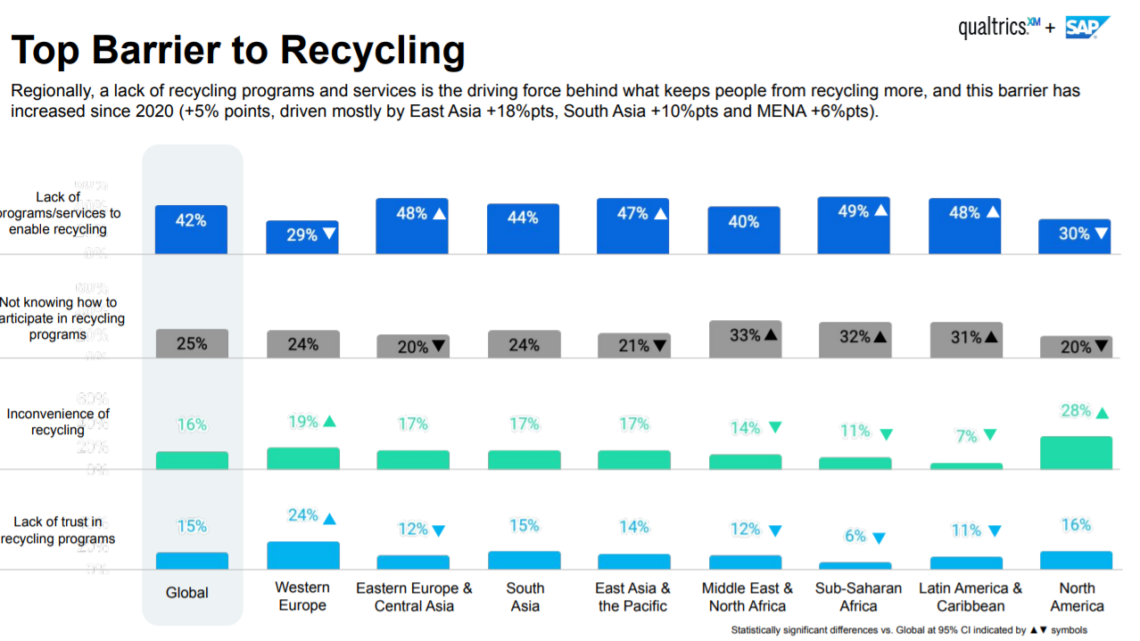 This is what stops people from recycling more, finds a global survey
More than three-quarters of people around the world think recycling is important, but key barriers must be overcome to encourage them to act, according to a new sustainability study.

A joint survey by the World Economic Forum, SAP and Qualtrics questioned people in different parts of the world about their attitudes to climate change and sustainability.
A lack of programmes and services is the top barrier to greater recycling uptake, a global sustainability survey shows. 

Globally, 64% of people feel personally responsible for acting on climate change.

But many said recycling was either inconvenient, or they lacked trust in recycling programmes.

People around the world think choosing products with reusable packaging is the most adoptable zero-waste measure.